Answered By: Diane Schrecker

Last Updated:

May 12, 2016

Views:

1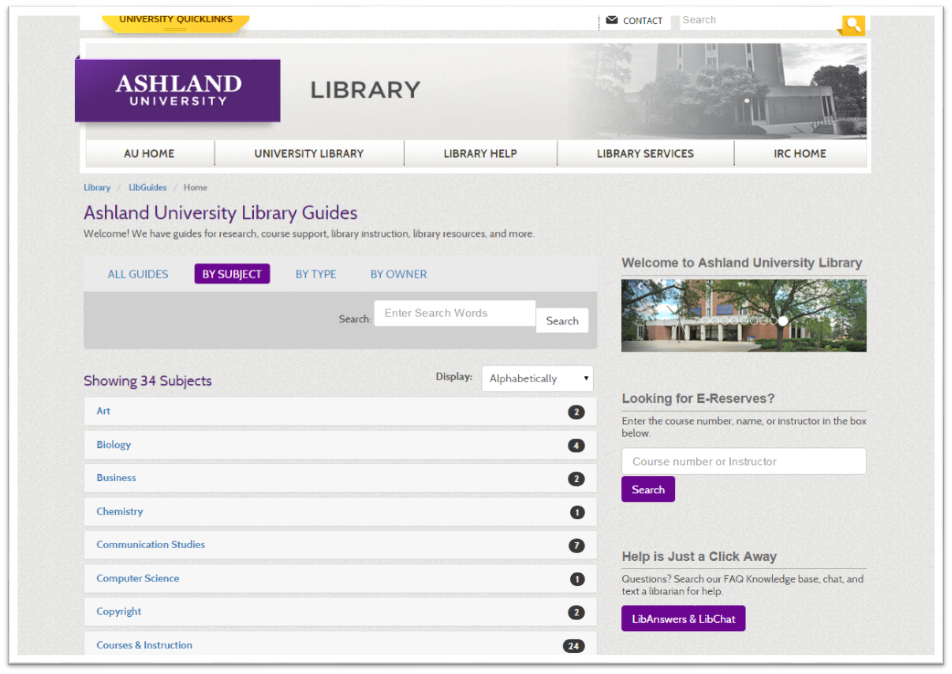 We are happy to work with professors and develop a LibGuides to support specific courses and/or assignments.
Contact your library liaison, a reference librarian, or the Instructional Resource Center's curriculum librarian to get started.
Reference
Email: library@ashland.edu
Phone: 419-289-5402, ext. 5402
Instructional Resource Center
Email:irc-aulib@ashland.edu
Phone: 419-289-5406, ext. 5406
AU Library Hours
Library Hours: Summer 2017
AU Library's summer hours schedule begins Monday, May 8th and ends Sunday, August 27th.
A complete listing of library hours updates, including holiday hours and additional Sunday hours, is available on the library web site.
Monday - Thursday
8:00 am to 6:00 pm

Friday
8:00 am to 5:00 pm

Saturday
Closed

Sunday
Closed, see exceptions